Christopher Ironshot, is a Captain in the loyal service, of Emperor Kwagar
He first joined during, the Silver Era, first as a Commodore, afterwards, a Admiral of the Second Armada. He later had Resigned from the Empire, due to him losing the Sea Warrior I
He later renllisted during the Bronze Era, as Noonrider says "Admiral Ironshot"
He is still skepectial about this remark of rank. He is almost never seen without his Admirals Cutlass, his Hawk Idol Knives, Bush Master Pistol, and his Dragoon's Bayonet. He has Earned, the Forsworn, Noble Fleet Captain, And outside the Empire, the Royal French Medal of Honor.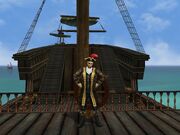 His enem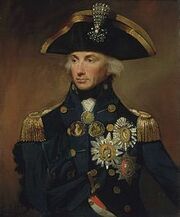 y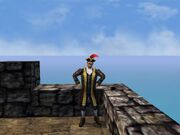 Ad blocker interference detected!
Wikia is a free-to-use site that makes money from advertising. We have a modified experience for viewers using ad blockers

Wikia is not accessible if you've made further modifications. Remove the custom ad blocker rule(s) and the page will load as expected.